The Integration Experts – Lomnido
Lomnido was founded by an expert team with a combined +50 years experience, specifically in integration. The Lomnido team benefits and relies on the knowledge from several hundreds of successful integrations projects.
Our experts have seen it all and never met a connection challenge they could not solve. We were pioneers right from the beginnings of integration as a service and are now thought leading experts, thanks to our wealth of experience. We founded and manage the company Lomnido since 2013 and aim to solve integration demands always one step ahead.
Based on our integration expertise grasping various industries  we created the Lomnido platform with the latest market, technology advances. Our in-house developed solution offers unrivaled intuitive and ingenious integration. Lomnido is the perfect answer for all business connection needs and stands for rapid integration the simplest way possible.
We are Lomindo!
Who, what, why? Get a glimps, watch our short clip:
VALUES
Lomnido builds integrations with exceptional speed and ease to ensure business information, data is connected seamlessly and insights are available anywhere, anytime for instant response and action.
MISSION
Enabling our customers to create integrations, connections the fastest, simplest way – even within minutes – to solve immediate business needs and transform their organizations from reactive to proactive.
VISION
Our vision is to simplify and optimize the interaction between customers and providers internally and externally in order to improve service delivery and service quality.
What makes Lomnido unique?
Lomnido provides a new easy to use, quick to deploy, cost effective and powerful way to integrate all your internal applications and systems as well as external partners without the need to make changes to existing applications or data structures. You can manage all your integration interfaces with one single integration solution to ensure end-to-end processes and complete visibility.
We help you during all stages of the integration and provide world-class support to make sure your integrations function smoothly.
Utilize decades of Expertise
The Lomnido Approach
Lomnido uses enterprise application integration best practices, frameworks and methodologies to modernize, consolidate and coordinate operations in your organization.
Due to a standard integration procedure it is possible to connect new applications, systems, devices, components, and partners quickly and easily to greatly improve scalability and reduce risks. We combine our knowledge of the latest products and our integration expertise in different industries to assess your business needs and recommend a solution that fits to your organization.
We ensure your systems, applications and data are connected seamlessly, so you can access business intelligence and respond to business opportunities in real-time.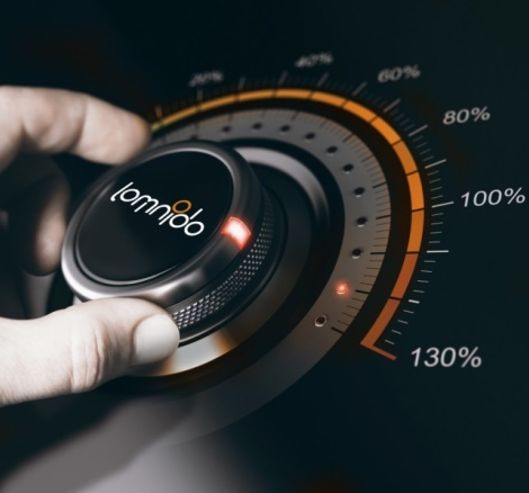 The Lomnido Platform received the SERVIEW CERTIFIED TOOL award, the seal of approval for service and project management software solution manufacturers. We are proud to hold this seal of approval specifically for the use case SIAM & Supplier management.
The Cyber Trust Austria label makes it clear that security has an important role in the company and that essential security measures have been implemented. The criteria of the Cyber Trust Austria label are mapped to the NIS fact sheets of the responsible NIS authority and are appropriately assessed by them during audits.
"We are very passionate about our in-house developed Lomnido platform and will inspire and benefit many leading companies together with a large network of partners."
"To face the integration challenges of tomorrow one step ahead, we will extend our lead with artificial intelligence and even further accelerate connection speeds with robotic process automation, RPA."
We are international, very felixible and proud to be working at the forefront of integration technology.